Gameplay – 9/10
+ ATB system is pretty fun in this game, although the game itself isn't too challenging so you don't have to think too much. The final boss in the Black Omen can be pretty tough, though.
+ Double tech and triple techs were pretty cool.
+ Everything in this game is pretty snappy.
= While there were no random encounters, some encounters felt pretty forced anyways while in your path.
Visuals – 8.5/10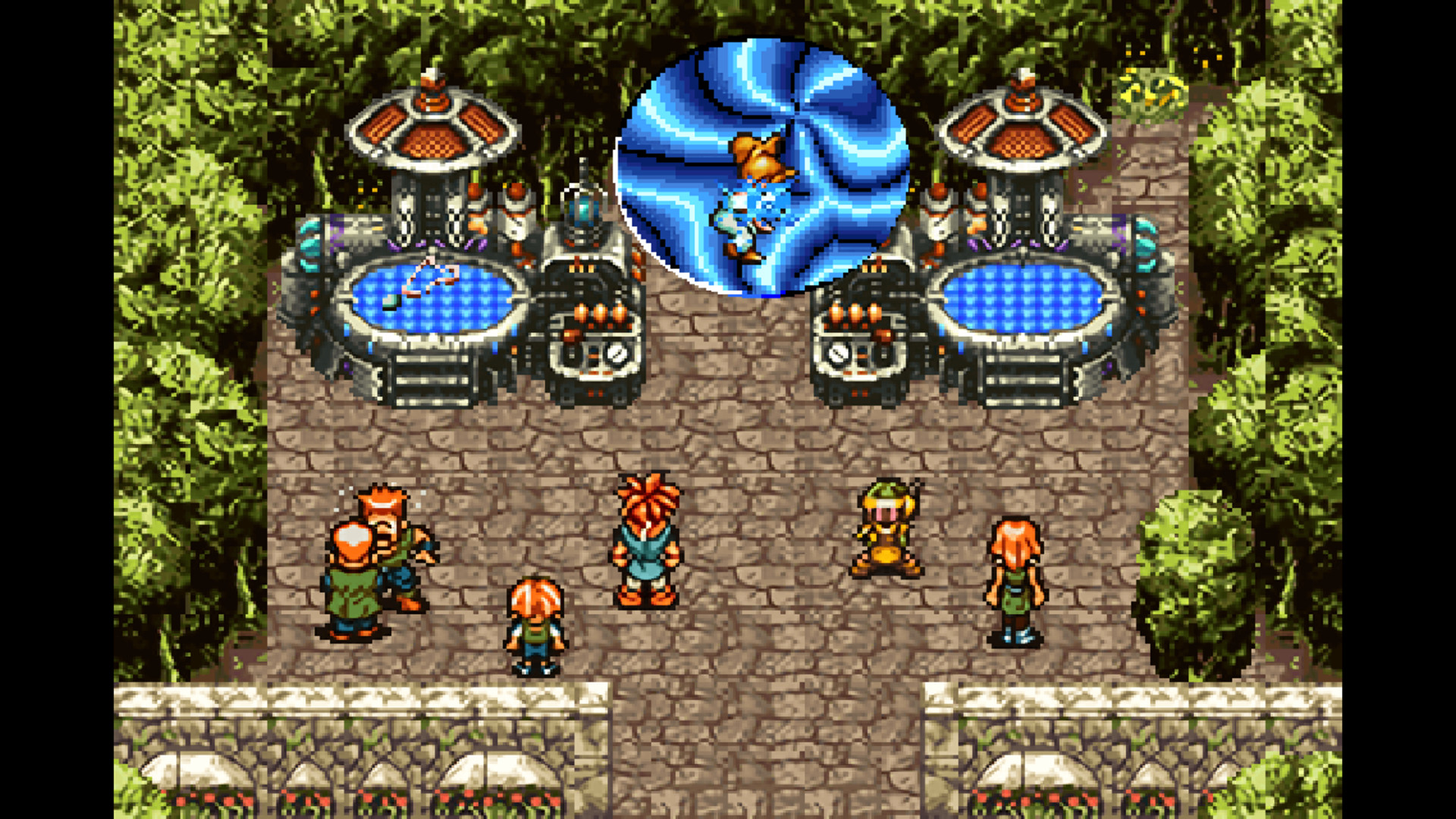 + For a game released in 1995, this game looks pretty stellar. It's easy to tell what's going on, and there are some really cool moments like Crono jumping in the air and stabbing straight down.
+ Seamless battle transitions in the background are really nice, even some modern games fail to do that.
+ Spell effects and attacks are snappy.
Story – 7/10
+ A consistent storyline to say the least within the time travel elements of this game.
+ Some of the side quests were really cool, like leaving Robo behind and Lucca's backstory.
Content – 8/10
+ Quite a bit to do in this game, including getting ultimate weapons for everyone and some extra backstory.
+ Main story is pretty comfy.
+ Multiple endings are pretty cool.
Music – 8/10
+ Some bangers here and there and some tunes that just set the mood, but overall definitely a solid OST. Mitsuda, Uematsu, and Matsueda did a good job.
+ Some favorites include Memories of Green, Wind Scene, Battle, Decisive Battle with Magus, At the Bottom of Night, Corridors of Time, Undersea Palace, Last Battle,
Extra Notes
40.5/50
Silverae Notes
Lavos boss marathon feels kinda pointless if you're going through the Black Omen.
It was fun to experiment with different party members and everyone had their own uses. I probably liked using Robo and Frog the most.
I honestly can't get enough of the bass line in the battle theme.